Salem Reformed Church
of Menno, South Dakota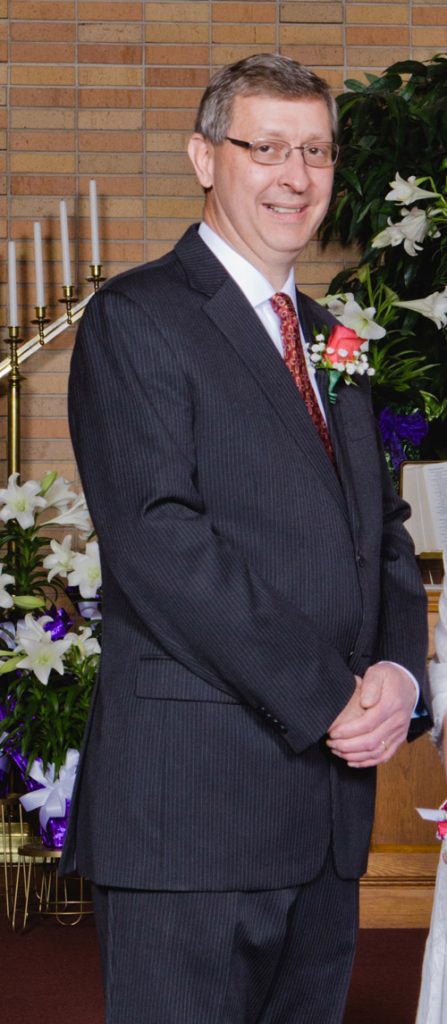 Pastor Michael Hecht graduated from Rhema Bible Training Center, Broken Arrow, OK, in May of 1987. From there, the Lord led him to do mission work on the Navajo Indian Reservation in Cameron, AZ for eleven years. During his years among the Navajo people, Pastor Mike served as a youth pastor, assistant pastor, and eventually became the pastor of the Cameron Full Gospel Church. It was in June of 1993 that Michael and Ann were married at this church!
In August of 1998, Pastor Mike and Ann, along with thier two children, Nathan and Rachael, were led by the Spirit of God to move to Timber Lake, SD. During their six years in Timber Lake, which is located on the Cheyenne River Sioux Indian Reservation. Pastor Mike served as an assistant pastor to Duane and Diana Covey. This ministry team served three different churches, Family Fellowship Center in Timber Lake, The Lighthouse in Eagle Butte, SD, and On Eagles Wings in Little Eagle, SD.
Once again, directed by the Spirit of God, Pastor Mike and Family moved to Menno, SD, where he became the pastor of Salem Reformed Church. Pastor Mike began serving at Menno on May 1, 2004 and continues to this day. God is moving by His Spirit among the congregation of Salem Reformed Church and we give all of the glory to God!
Contact Information
Physical Address:
707 South 5th Street
Menno, S. D. 57045
Mailing Address:
P.O. Box 304
Menno, S. D. 57045
Phone: 605-387-5334
Pastor Michael Hecht Email: salemref@goldenwest.net
Jennifer Herrboldt/Ann Hecht Email: salemref2@goldenwest.net
Service Times
WORSHIP SCHEDULE:
Prayer Time:                   8:30 a.m. 
Sunday School:              9:15 a.m.
Praise Music:                10:15 a.m.
Worship Service:          10:30 a.m.